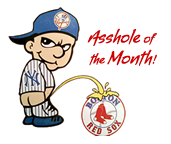 Studio6.Eleven


Kevin Qass
Ceo & President
+1 646 265 0599
studio6eleven@ymail.com
Find us on Facebook
Studio6.Eleven

About:
* Founded June 2011 in Buffalo, Ny
* Advertising and Design company
focused on providing personalized
yet professional services
* Locally owned and operated
Mission Statement:
Our goal is to provide expert guidance to our clients - business and private persons alike, who are looking to creatively expand into current and new markets, and who want to capture , preserve, and share what matters most to them. Studio6.Eleven works with businesses and persons who want a more personalized business partnership and less impact on their bottom line. We understand that listening and acting upon our clients' wants is an essential cornerstone to solid client relationships and satisfaction.