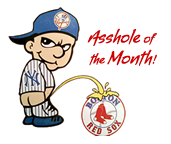 Bella Pizza
Bella Pizza
3330 South Park Ave
Lackawanna
716-822-6242
or

5699 Herman Hill Rd.
North Boston
716-646-6242



At Bella Pizza, we know that you as our customer are #1.
Beginning with the best ingredients we strive for consistency
with all our finished products. We never skimp on quality or
quantity and always try for the highest level of customer service
and satisfaction. If you are ever dissatisfied please let me or my
management know and we will do our best to make you happy.
That is my promise to you.


Thank you for your business!
Dave Eberhard