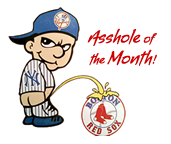 The Meeting Place
The Meeting Place
Restaurant & Lounge
Bergholz, New York
Where Family & Friends Meet To Eat!
2469 Niagara Road
Niagara Falls, Ny 14304
716-731-3662
or
Email us at: Jamison-Jeff@yahoo.com
A Place to meet friends,

Have great food for a good price.

WI-FI available for guests

Locally owned and operated

We support local businesses and use local farmers and butchers
Delivery Available
We offer Take-out for everything on the menu
Ask about our catering specials. Our Banquet room is
We Do IT All!
"Drop-Off...Pick-Up...In-House...And On-Site BBQ"
Call Today to reserve your Party!
Check out our Menu at

or Find us on
Facebook/Meeting Place