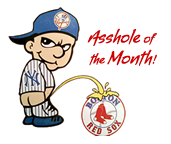 ICONZ ELITE - Members Only
The First All Men Barbershop and Spa
Spa

: 1598 Hertal Ave.
Corner near Parkside
716-
259-9225

-
Barbershop and Salon

:
Iconz International
3168 Main and Northrup
716-834-1639
Barbershop:
Iconz Elite 2
Main and Utica
716-783-9778









About
Iconz Elite Barber Spa was established August 1, 2012. It is the first of its kind: a masculine establishment set up to provide men with the finest products and barber services. Our Barber Spa location is operated by a team of shaving specialists, skin specialist, and the best massage therapists. We offer advice to customers on proper grooming techniques and skin treatment while providing an upscale relaxed environment that caters to you.

Replenish at Iconz Elite Barber Spa
Iconz Elite Barber Spa offers premier beauty and spa treatment service in Buffalo, NY. Whether you want to enhance your natural beauty or just escape from the trials of a long day, Iconz Elite Barber Spa offers a retreat tailored to your specific needs.
Step into a relaxing environment with a soothing ambiance and let us pamper you. The tranquil sounds of silence or soft peaceful music help you connect with your inner beauty. At Iconz Elite Barber Spa serenity and repose are sedatives for happiness.
Why Choose Us?
At Iconz Elite Barber Spa we believe in having the most highly skilled professional beauty specialists we can find. Our friendly and informative approach to beauty & spa is the hallmark of our service.
Contact us to find out how we can bring joy into your every day.
As a leading provider of barbering and spa services, we take pride in offering the best service in Western New York. We are dedicated to serving the needs of our customers each and every day. As a spa that caters to men, we promise to provide you with the best experience that money can buy!
ICONZ Barber Services
Fades $30
Tapers$25
Caesar $20
Wave Cuts $25
Mohawks $30
Scissor Cut $30
Full Razor Shave $30
Covalence $15
Texturizer $35+
Beijing $30+
Styling $25+
Shape Up $15
Edge Up $10
Eye Brows $10
ADD ON SERVICES
Designs $5+
Fusions $5+
Full Facial $1 per minute
Facial Cleansing $1 per minute
Skin Treatment $1 per mnute
Executive Towel $5+
Hot/Dry Towel $5+
MEMBERSHIP HAS IT'S PRIVILEGES
Silver

- The Silver package is $10.00 per month. With the silver package you will receive 10% off all Spa Services


Gold

- The Gold Package is $20.00 per month. With the gold package you will receive 20% off all Spa Services and One Chair facial.


Platinum

- The Platinum Package is $30.00 per month. With the platinum package you will receive 30% off SPA Services, and chair facial with every cut.


Diamond

- The Diamond Package is $50.00 per month. With the diamond package you will receive 30% off all Spa Services, Chair facials ans one free Haircut once a month.

All Membeships include one (1) towel facial fom barber of choice.
ALL RAZOR SERVICE INCUR AN ADDITIONAL CHARGE OF $5